Due to the weather and field conditions, the following athletic events have been postponed today: Girls Soccer at Berlin Softball vs Pacelli
Jack has been working over the past few weeks to create a picture frame for his Classic Cars poster. Jack's hard work will protect his poster for years to come. It turned out awesome! Mr. Havlo is really proud of you, Jack! #WildRoseWildcats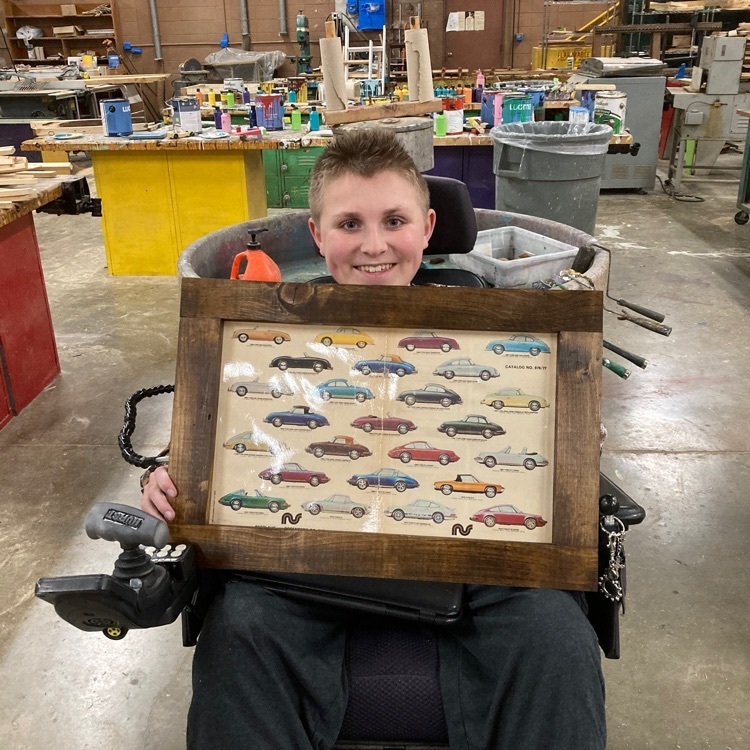 WRE had a school-wide incentive program to "slime the principal!" Every class earned it—fractions, AR points, essays, minutes reading, and sight words were all used as incentives. Our #WildRoseWildcats teachers got to pour the slime!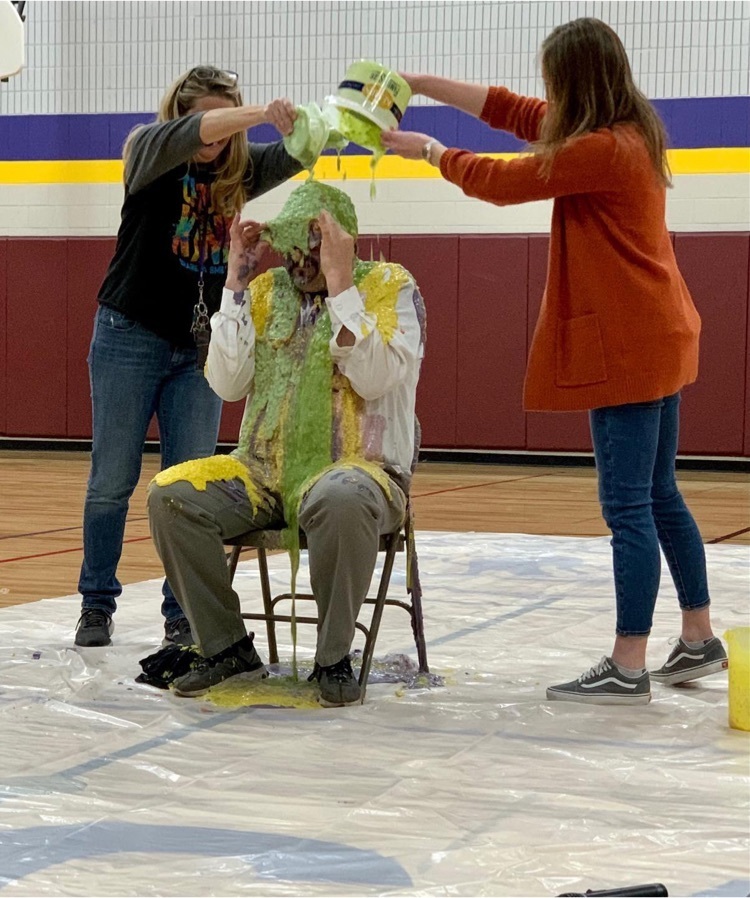 It's 4K Family Day at WRE! We love to see our parents working with the newest #WildRoseWildcats!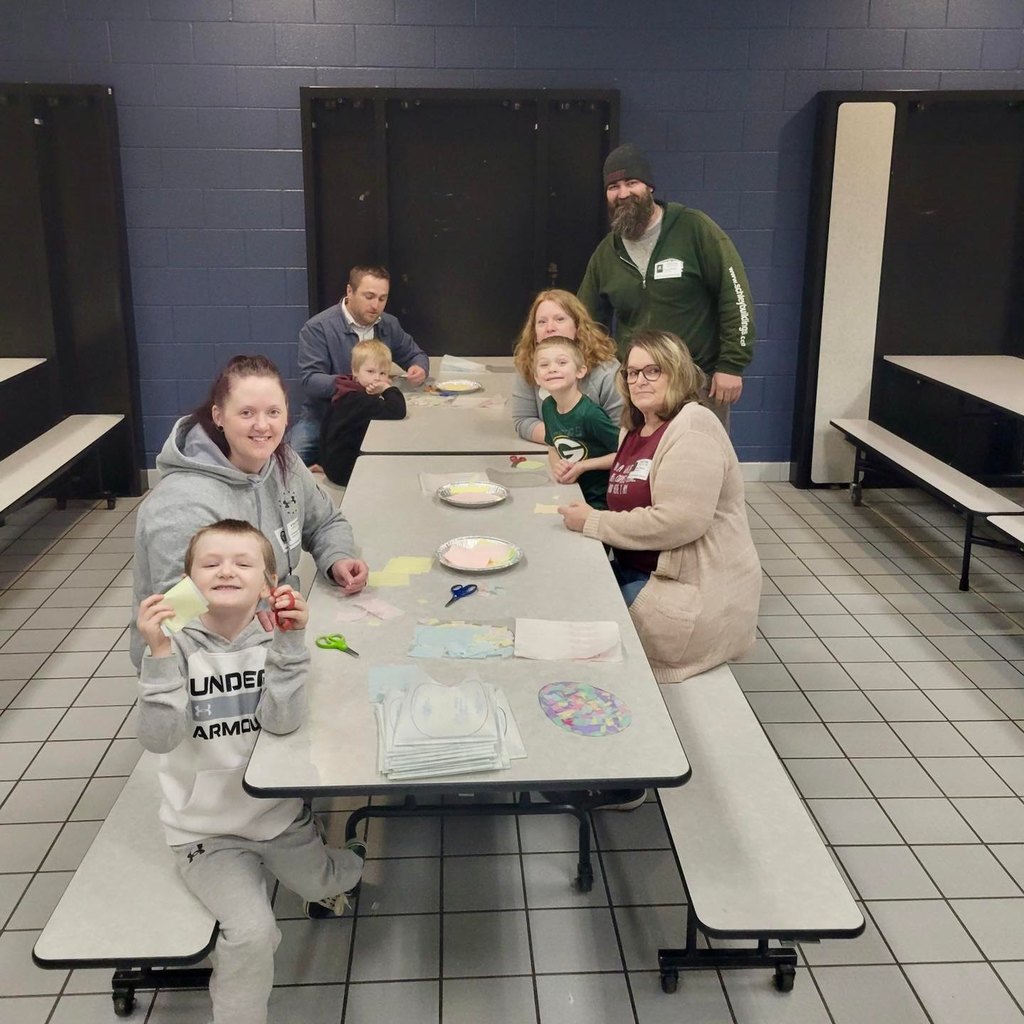 The High School Music Department is having a great time on their Washington, DC Trip! From Gettysburg, to Sculpture Park, to the first time ordering from an ice cream truck, to a Spy Museum and good food! #WildRoseWildcats

Wild Rose falls to Gresham last night in the Regional opener 48-47.

On Friday the CDC made some revisions to their order for masking on school district transportation. The CDC revised the TSA mask mandate for public transportation and now the order does not apply to public or private schools, therefore effective Monday morning, February 28, 2022 the School District of Wild Rose will not require students, staff, and bus drivers to wear a facial covering. Thank You and Have a Great Week!

Wild Rose Falls to Edgar last night in the Girls Basketball Regional Final. Great season LadyCats!

WildCats defeat the Eagles tonight 62-44. Wild Rose will play in the Regional Final tomorrow night.

Attention WildCat Fans: Tonight, February 25, our #2 seeded Lady WildCats take on the #10 seeded Almond-Bancroft Lady Eagles. Action tips off at 7:00 pm. Best of Luck #WildRoseWildcats

The Girls Basketball Regional game scheduled for Tuesday, has been postponed until Wednesday, February 23 at 7pm.

School is closed today due to weather and road conditions.

There will only be a V game tonight for the Girls Basketball Team starting tonight @ 6:30 PM

The Waushara County Health Department is collecting data for the 2022 Community Health Assessment . If you are a Waushara County resident, please visit
www.surveymonkey.com/r/waushara2022
to provide your input!

Upcoming Waushara County Library Events - Weekly/Monthly Events • Leon-Saxeville Library, Pine River Preschool Story Hour – Wednesdays, 10:30am: Preschool Story Hour meets every Wed. at 10:30 for Stories, Crafts and Fun. • Patterson Memorial Library, Wild Rose – Boredom Busters: a different craft or two for the kiddies to make at home. This month we start off with Chinese New Year and the Olympics, we will have a few different Olympic games crafts. Kids and adults can take a bag and create their boredom buster at home • Patterson Memorial Library, Wild Rose – Blind Date with a Book: All February long! Come in and Read the opening paragraph of a book covered in a brown paper wrapper, check out the book, read the book and then rate the book – was it a Dream or a Dud? • Patterson Memorial Library, Virtual – Storytime AT HOME: Mr. Kent & Mrs. Erin will read books, sing songs, count, do fingerplays and have fun with our little friends at home and our friends Blue, Chomper, Zoodle and Razzle the Wonder Monster! Wednesdays at 10:30 • Patterson Memorial Library, Wild Rose – Oscar Picks Game: Pick up an Oscar nomination form, select the winners of the different awards, winner gets a choice of a beautiful plant from the Mother's Day Plant Sale or an Oscar nominated or winning film on DVD! • Patterson Memorial Library, Wild Rose – March Madness Game: Details to follow • Hancock Public Library, Hancock – Valentine/Shamrock decoration: a different take home craft each week beginning February 7 through March 21.

Here is an updated athletics schedule for the week: Monday MSGBB vs Port Edwards - 5:30 GBB vs Pacelli - Varsity only - 6:30 BBB @ Tri-County - 6:00 - Bus - 4:50 Tuesday MSGBB vs Almond - 5:30 GBB @ Princeton - 6:00 - Bus - 4:35 BBB @ Rosholt - 6:00 - Bus - 4:10 Thursday MSGBB @ Rosholt - 5:00 - Bus - 3:30 GBB @ Tri-County - 6:00 - Bus - 4:55 Friday BBB vs Tri-County - 6:30 - Senior Night Wrestling @ Westfield - 3:00

Good Evening. A message from Wild Rose Schools. School is canceled for tomorrow - Wednesday, January 26, 2022 due to the predicted weather temps and wind chill.

Here is an updated schedule for athletics this week: Monday BBB @ Pacelli - (Varsity only) - 6:30pm Tuesday MSGBB vs Rosholt - 5:30pm BBB vs Manawa - (Varsity only) 6:30pm GBB @ Almond (Varsity only) - 7:00pm Thursday BBB vs Port Edwards (Varsity only) - 6:30pm Friday GBB @ Port Edwards (Varsity only) - 6:00pm

There will not be a JV Boys BBall game tonight and the V will start at 6:30 PM. The game is home VS. Almond-Bancroft.

The MSGBB game scheduled for tonight has been postponed.